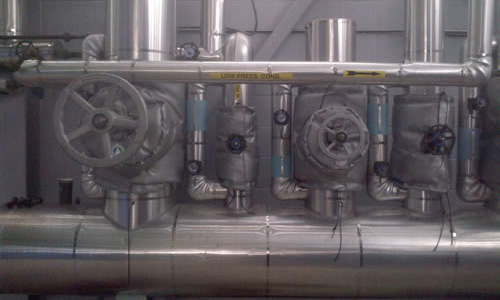 Fully trained applicators with a 4 year apprenticeship program under Heat & Frost Insulators Local 95.
Extensive experience in all industrial processes specializing in the insulation of power and co-generation facilities, chemical plants, and synthetic fiber production plants.
We have our own in-house prefabrication facility where a variety of products such as calcium silicate, trymer, foam glass, fiberglass and mineral fiber are used in a multitude of applications including removable hard cover insulation products.
Specializing in the fabrication of high temperature removable/reusable soft covers for turbines, flanges and valves used in process applications, for energy cost savings.